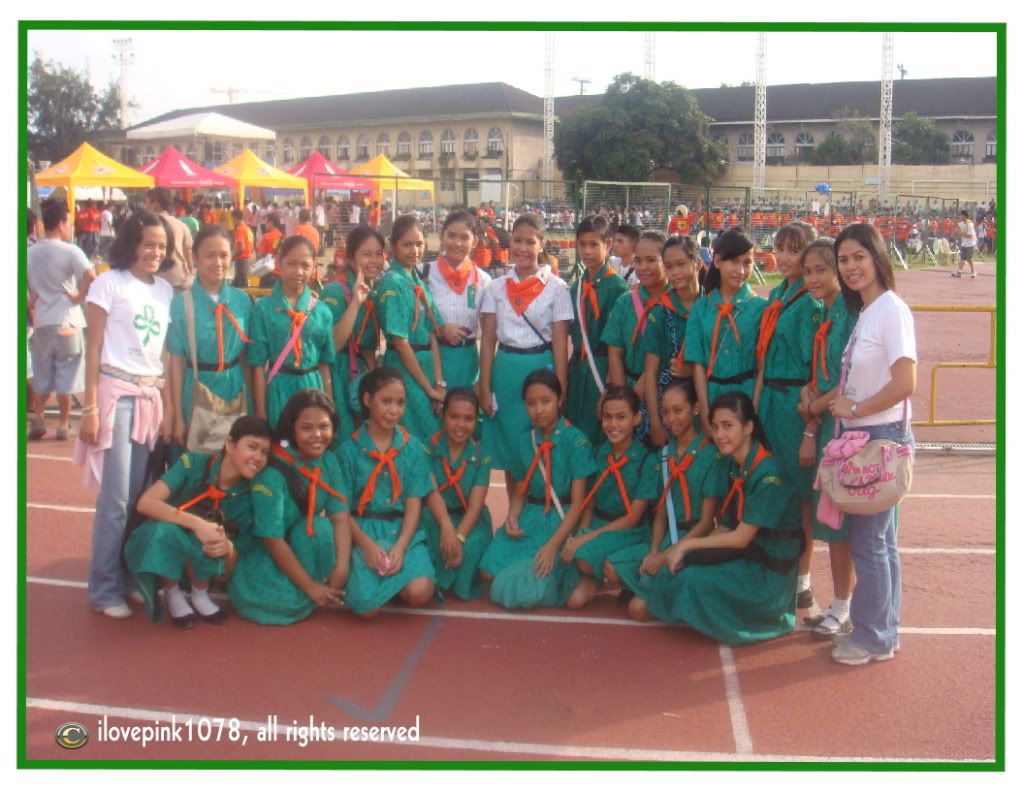 From the left: Ate Steph, Jemarie, Rica Mae , Clauden, and Angel
Center: Ate Channen, Ate Ana
From the Right: Tita Abcill, Mel Rose, Shaliah, Miravenice, Lyka, Ella and Hannah
From the Left 2nd row: Cora Jane, Kayne, Clarice, Gige, Angelika, Dianne, Dianne Claire and Jane Claire


Girls...left, right, left, rigt, left
Chanting...on the parade
I have joined Alay Lakad since Grade-5 and I found out that it was tiring but it was still fun having unforgettable moments with my friends.
Just this year, I also joined the Alay Lakad now that I am in high school. I was very happy because of the bonding that we have done together with the other senior and cadet scouts. We had very fun moments especially on the part where we shouted funny phrases like, "Suya mo, gwapa meh" that made others laugh at us. I knew that everyone who joined Alay Lakad are very tired and exhausted because of the heat that followed us from the beginning of the parade until it ended at Cebu City Sports Center. We all felt tired but we still can thank God for that day.
After the parade, we all went to church to thank God for the blessings that we received we hope and prayed that this will again happen in the next years that will come. I hope to be happy again with the Ate's and of course, with Tita Abcill that joined us in the parade. I will always remember this very unforgettable experience.
Submitted by:
Ella Mae L. Amar
Cora Jane B. Maranga
Thank you for reading and commenting...