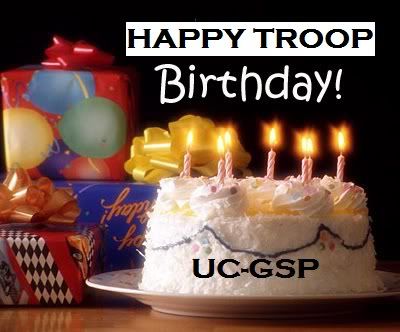 UC-GSP
turns 9 years old by November…
This coming November 8 is our
troop birthday
. Help us celebrate by joining in all our fun here at Pink Go Green.
Inspire our girls and others by:
Leaving us messages or comments
Following us at FB or GC
Our birthday wish:
To reach 500 followers/friends to inspire us;
To reach 20 patrols;
To have backyard/troop camp;
To organize an outdoor adventure like hiking, sleep over, etc.
To join regional and national encampment.
About Us:
Troop Name: Floret
Troop Number: #21, 22 & 516
Troop Address: Cebu Council
Troop Birthday: November 8
Troop Member: 120
Thank you for reading and commenting...