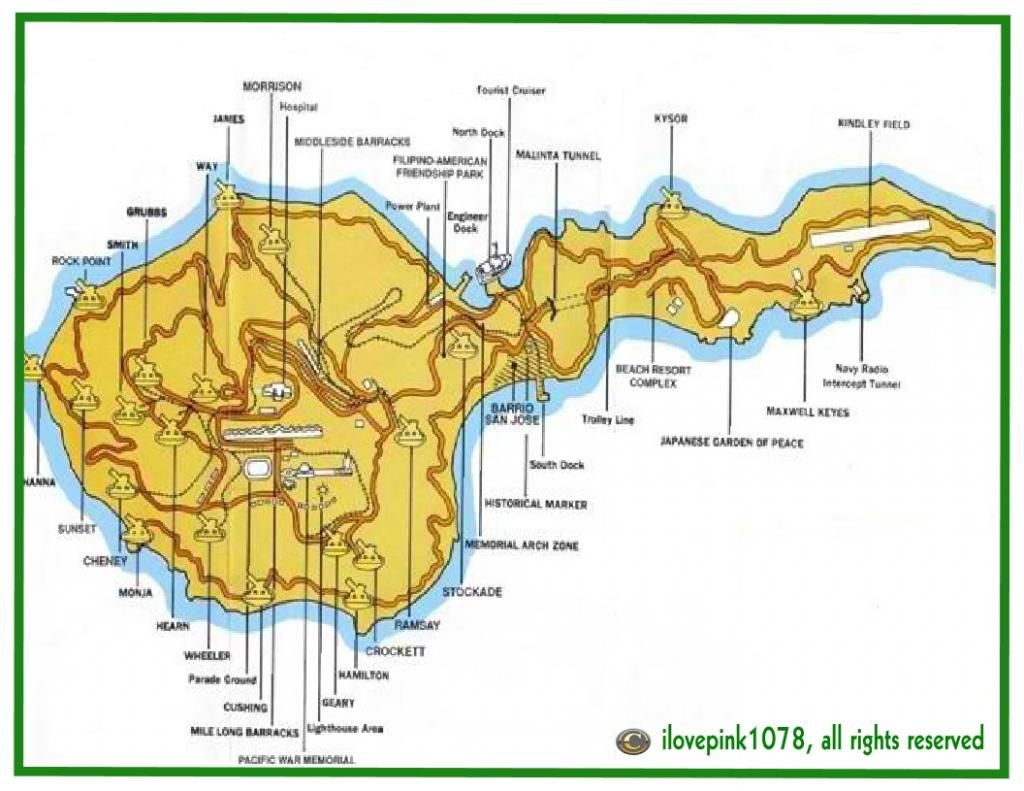 Have you seen a huge tadpole?
Came and visit Corregidor Island, Philippines. This is Corregidor Island Tour Map guide. It looks like a huge tadpole in terms of shape and figure.
The distance from Topside to Bottom side is three kilometer long. Its width is five kilometers at its widest point.
Corregidor Island
has an elevation of 628 feet above sea level at Topside and 50 feet above sea level a Bottom side .
Thank you for reading and commenting...